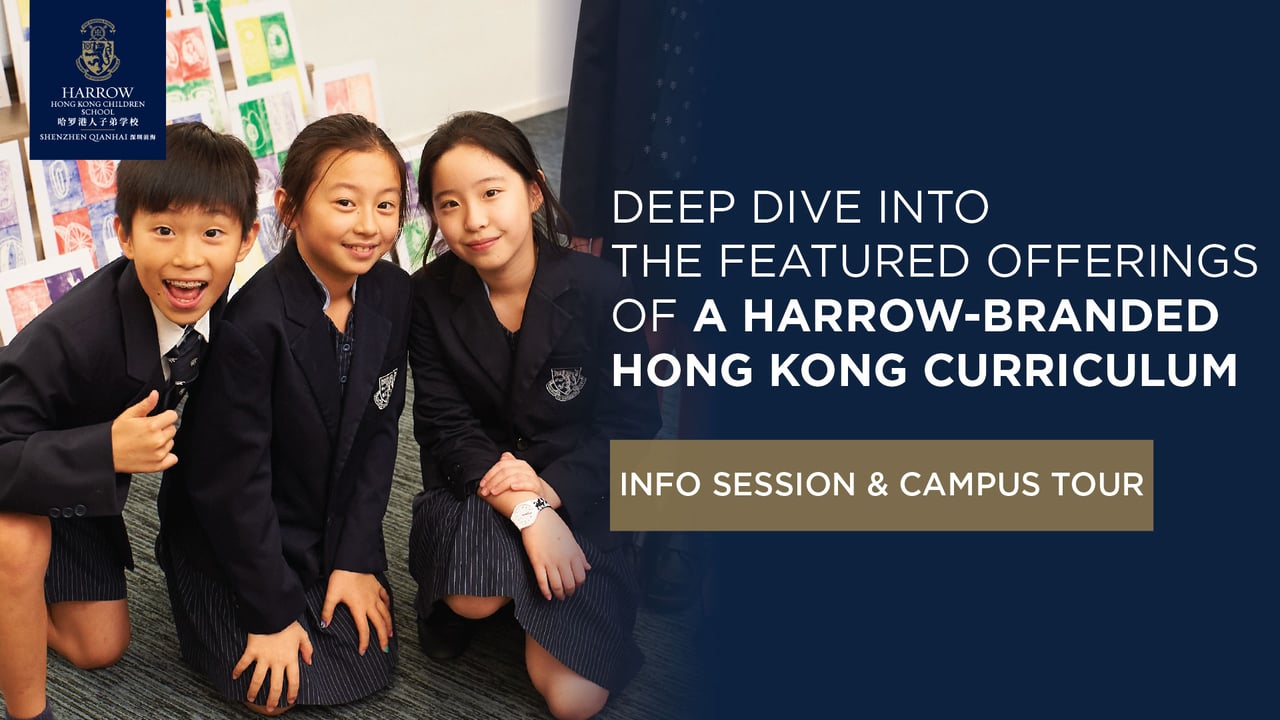 Explore the Features of a Harrow-Branded Hong Kong Curriculum




with Complementary Future Star Programme Admissoins Test

As a new member of AISL Education Group, Harrow Hong Kong Children School Shenzhen Qianhai leverages the profound resources of the Group to provide students with a flagship education in Asia. "Enriched with Hong Kong characteristics, Empowered by innovation, Cultivating Greater Bay Area Pioneers" are the school's mission. It provides K-12 - kindergarten to senior high school Hong Kong curriculum with multiple DSE/IB . Every student will become a bi-literate and trilingual talent, proficient in Cantonese, Mandarin and English. Students can better understand and integrate into the multiculturalism of the Greater Bay Area to broaden their horizons and knowledge.
Dr John Tan, the Founding School Head of Harrow Hong Kong Children School Shenzhen Qianhai will welcome you in person at this event. The session will illustrate all the incredible opportunities students can take advantage of in and outside the classroom, followed by a school tour around the magnificent campus.
Get a chance to take the complementary Future Star Programme admissoins test on event day (original fee: RMB 3000):
* Qualified students can take the AISL Future Star Programme test on the event day. The test includes computer-based and writing assessments.
* For parents who are interested, the application to the programme is a MUST. Our staff will guide you through the online application in due course.
* Limited seats are available on a first come, first served basis.
Register now and explore the unique educational experience of Harrow Hong Kong Children School Shenzhen Qianhai!
Date: Saturday 22 April, 2023
Time: 09:30am - 12:30pm
Venue: Harrow Hong Kong Children School Shenzhen Qianhai
Address: No.1 Kechuangliu Rd, Qianhai, Nanshan District, Shenzhen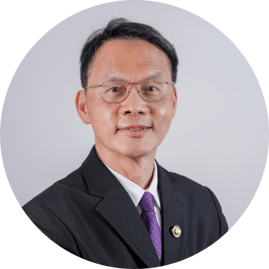 Dr John Tan, Founding School Head
Harrow Hong Kong Children School Shenzhen Qianhai
Over 30 years of experience in leading quality education in Hong Kong. He held headmaster positions in elite schools such as Wah Yan College Kowloon and Pan Yu Association Wah Yan School.

Advisory Committee of Hong Kong Examination Assessment Authority on Public Examinations (HKCEE, HKALE & HKDSE)

In 2006, Dr Tan joined the Education Bureau as Chief Curriculum Development Officer (General Education/Cross-Curriculum Learning). He was known as the "Father of General education" as a result of his enormous contribution in the development.
Ms Dana Iu, Deputy Head - Kindergarten
Harrow Hong Kong Children School Shenzhen Qianhai
A Postgraduate Degree in Early Childhood Education from the University of Hong Kong and a Master Degree of Education in Education Leadership
Being in the field of early childhood education for almost 20 years, Ms Iu has been a homeroom teacher, music teacher, physical education teacher, teacher trainer, workshop facilitator, PYP coordinator and kindergarten vice principal.
Ms Iu has extensive knowledge and experience of different curricula, which include the Hong Kong Kindergarten Curriculum, Early Years Foundation Stage, IBPYP and the Chinese National Curriculum.